Tires enhanced with graphene have been commerically available for several years, for bicycles and automobiles, mainly in the Asian market. The automotive tire market is large and is expected to grow to 2.5 billion tires by 2022. Global tire manufacturers are using graphene within tire treads, walls and the inner linings can make tires lighter, provide better grip and reduce rolling resistance. Fillers are typically dispersed in a rubber matrix. High surface area, high aspect ratio promotes higher dynamic-mechanical properties of rubber compounds and enables the abrasion resistance of rubber composites to be greatly improved.
Graphene offers ultra-high conductivity and thermal conductivity. Only a small amount of graphene in polymer composites can significantly improve the conductivity and thermal conductivity.
Table 1: Applications of graphene in rubber and tires.
Market

 

Benefits
Applications
Rubber
• Radical scavenging materials and can greatly increase the thermal resistance of rubber composites.

• High strength.

• Flexibility, stretchability, human-friendliness and durability.[i] [ii] [iii]

• Improved mechanical properties and flame

retardancy.

• Oil-sealing material for oil drilling and sealing materials for gas engines and automobiles.

• Shape memory elastomers.

• Heat-resistant, Seismic Isolation Rubber Bearings for Buildings (Housing materials).

• Skin-mountable and wearable strain sensors, pressure sensors, electronic skins [ E-Skins) and temperature sensors.

• Specialty hoses.

• Nitrile gloves for improved mechanical properties.

• Condoms.

• Industrial rubber products.

• Masterbatches.

• Rubber nanocomposites.

Automotive and bicycle tires
• Improved fuel efficiency (rolling resistance).

• Extended tire lifetime (wearability).

• Improved road handling (braking distance, grip properties).

• Improved cut and abrasion resistance

• Tire elastomers.

• Tires with integrated sensors.

• Cut and abrasion resistant on and off road bicycle tires.

• More fuel efficient tires with low rolling resistance, high abrasion resistance and low skidding.
Source: Future Markets.
Companies
Alliance Rubber Co.
The company is collaborating with the University of Sussex to develop graphene rubber bands. The research program, under the guidance of Dr. Alan Dalton, professor of experimental physics, develop new rubber products using graphene produced from Zenyatta graphite. The research program will focus on a rubber sensor product to be attached to produce. The band will change colors when the produce reaches a certain temperature or after a certain amount of time passes after harvest. Graphene products would also have the ability to act as a bar code for ease at grocery store checkout. Potential applications also include a band embedded with RFID tags that could be placed around credit/debit cards to prevent hackers from accessing personal information. https://www.rubberband.com/
Beijing Tiancheng Linglong Tire
The company, a wholly owned subsidiary of Linglong Tire, and Beijing University of Chemical Technology, are collaborating on the development of graphene rubber composites for energy-efficient tires. Trial production of the graphene-enhanced tire has been completed on the semi-steel radial tire production line at Linglong's Zhaoyuan manufacturing facility. As part of the company developed a special low-cost graphene pretreatment technology. After the pretreatment body was applied in the tread formula, the graphene-enhanced tire could be produced without changes to the existing production process and equipment; only some small process adjustments were required to ensure the feasibility of the industrial production process at a controllable cost. The tire produced is safe and anti-static, and also fuel efficient-it achieved an A grade for fuel efficiency on the European tire label, and an A for wet grip. In addition, the abrasion resistance and thermal conductivity of the tire is also extremely high. https://en.linglong.cn/
Gratomic
Developing graphene-enhanced tires to increase their strength and reduce friction. Developed over in an 18-month programme, the company's graphenes enhanced tires (Gratomic Tires) went through extensive testing, including a 6-month terrain test in comparison with "premium tires from a globally recognised household name brand.
The tires were fitted to high mileage, commercial light vehicles, which primarily travelled on A and B roads within the UK and the performance of the tires was data logged throughout the entire test period. The results of the road test concluded the Gratomic Tires, enhanced with surface engineered graphenes, produced a greater than 30% increase in wear resistance over the competing brand tires. Tests based on industry standard dynamic mechanical analysis (DMA) showed a significant improvement in rolling resistance, which indicated a greater than 30% improvement in fuel economy (increased MPG). Wet and ice braking distances were also improved by 40%. In January 2019, the company announced the development of Gratomic's new Graphene Ultra Fuel Efficient Tires (GUET) with certification and terrain testing targeted for completion in Q3, 2019. https://gratomic.ca/
Huagao Graphene Technology
Sentury and Huagao Graphene Technology Corporation have collaborated on the development of a high-performance passenger car graphene tire. The electrostatic 245/45 R18 LS588 RSC tires entered into trial production in 2015 and are now being manufactured on a mass scale. According to the two companies' plan, in the first five years of production the facility will have an output of five million tires, which will be increased to 10 million in the following five years. https://senturytireusa.com/

LELO
LELO HEX is a condom inspired by the hexagonal shape of graphene. https://www.lelo.com/hex-condoms-original
Perpetuus Advanced Materials
The company is developing graphene automotive applications and has announced the completion of a road testing program of car tires enhanced with graphene. XG Sciences, Inc. and the company have an agreement to develop elastomers, with an emphasis on tires and related applications, for the North American market. https://perpetuusam.com/
Qingdao DT Nanotech Ltd.
The company has a 1000 tons/year production line of graphene slurry for applications in rubbers and tires. The graphene modified rubber/tires have improved gas permeation rate and also thermal conductivity from 0.2 W/m K to 3 W/m K. https://sic-sic-sic.co.jp/pdf/graphene/Catalog%20-%20English.pdf
Shangdong Hengyu
The company are producing tires incorporating graphene from The Sixth Element. http://www.c6th.com/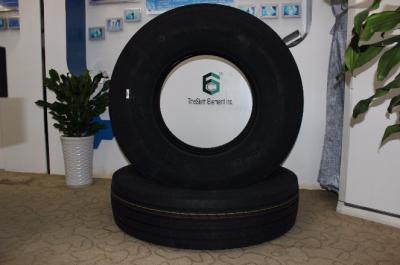 Two Carbon, Inc.
Produce proprietary Hexo-g graphene technology for apparel and footwear for the outdoors. Hexo-g rubber technology to increase flexibility and improve abrasion resistance and durability, while reducing weight and maintaining excellent adhesion and slip resistance. www.twocarbon.com
Vittoria
The company utilize graphene from Directa-Plus and Perpetuus Advanced Materials in bicycle tires. With the G+ Isotech (Graphene) and 4C compounds, the Vittoria Corsa clincher tyre offers excellent grip, durability and puncture protection. https://www.vittoria.com/
References
[i] S. Luo , T. Liu , Carbon 2013 , 59 , 315 .
[ii] J.-H. Kong , N.-S. Jang , S.-H. Kim , J.-M. Kim , Carbon 2014 , 77 , 199 .
[iii] M. Hempel , D. Nezich , J. Kong , M. Hofmann , Nano Lett. 2012 , 12 , 5714 .
This article contains abridged information from the report The Global Market for Graphene, by Future Markets, Inc. https://www.futuremarketsinc.com/the-global-market-for-graphene-to-2030/